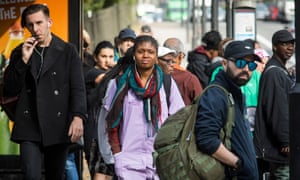 Ethnic minorities face huge disparities in life experiences and outcomes compared with their white British counterparts, according to a collection of official government statistics being launched on Tuesday.
The ethnicity facts and figures website, a government audit of public services, shows the influence of ethnicity on a range of areas covering health, education, employment and the criminal justice system among 130 topics.
Black people were more than three times as likely to be arrested as their white peers.
To continue reading the full article on the Guardian website please click here